WELCOME BACK….SEPTEMBER 2023 MEETING
WESTBOROUGH TURKEY TROT – 2022
Several members participated in the Westborough Turkey Trot – a fundraising event for the Westborough Educational Foundation.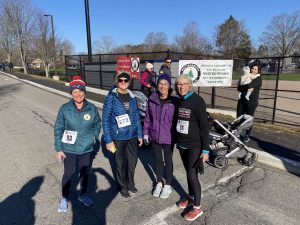 BINGO    IN PERSON – YAY!
On Monday, February 28, 60+ members and friends gathered together to play BINGO.  Lots of fun, laughter, jokes, and friendship.  And desserts that were gourmet!  Thanks BINGO Team!
October 12th 2021 monthly meeting…outside, Bay State Commons – 60+ members in attendance!  Just WOW!
Our September monthly meeting….via ZOOM.  We're active, we're trying in these difficult times to stay connected.  Thanks goodness for ZOOM!
OUR SEPTEMBER BOARD MEETING …..  OUTSIDE, 6 FEET APART, AND MASKS!  WE ARE STRONG!
SOME THINGS OUR MEMBERS HAVE BEEN DURING DURING THE COVID-19 "STAY AT HOME"…..
Sewing for Hope Project….25 dresses were sewn by Club members and will be shipped to Tanzania….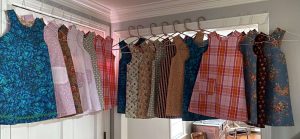 Other members "Chalked the Walk" in appreciation for those who serve in Westborough….
Photos from our January meeting with guest speaker, Laurie Martiska,  from Open Sky
Enjoying refreshments and friendships before heading off on the Holiday House Tour 2019….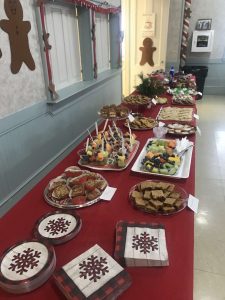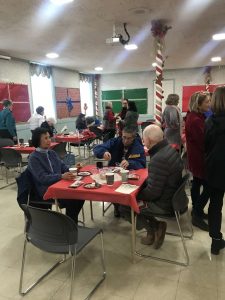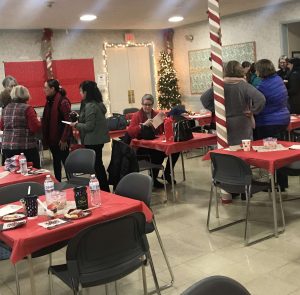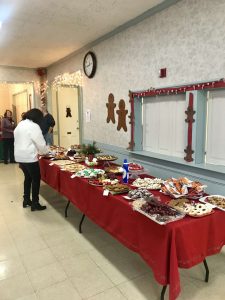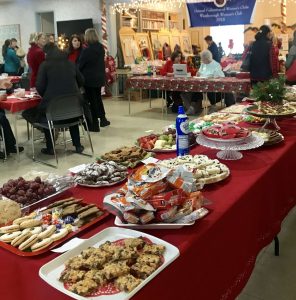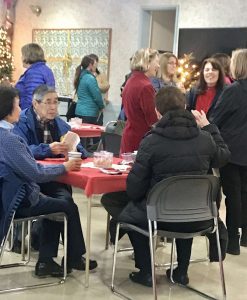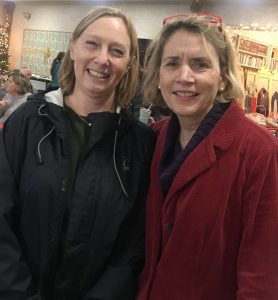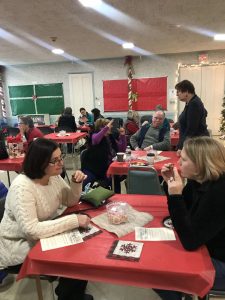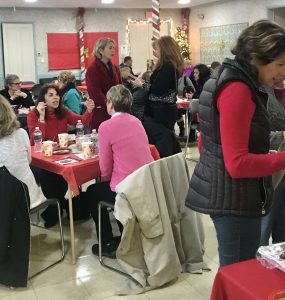 Photos from our Fall 2019 meetings…..